Vendor Visions is a new collaboration between Wendy Zook Photography and various vendors from across the Rochester and Buffalo areas. These posts will feature one local vendor and their advice on planning wedding details in their field.

Our first in this series features Michelle Crawford of Shell's Sweets, a New York State-licensed in-home bakery based out of Henrietta, New York.

* * * *

At any one time, Michelle is balancing a 50-pound, four-tier wedding cake (no, literally trying to balance it!), bridal shower desserts and an assortment of birthday cakes and special occasion cookies.

Her love of sweets became a passion, working desserts as a side job in 2011, which became today's successful Shell's Sweets, established as a full-time job for Michelle in 2014. It's not all fun and ease in the kitchen -- just one tier of an intricate cake can take her up to seven hours to complete. It's all worth it though, as Michelle's desire to meet new people and explore new venues and events comes to fruition with each carefully-prepped and decorated treat.

"I love the creative aspect," she says. "I love meeting with my customers. It's fun to hear about what they have in mind."

Wedding Dessert Advice

Michelle suggests engaged couples reach out to their baker at least six months before their wedding date, but adds, "less than that may not be impossible."

You should also talk to your baker about your budget and be honest about it.
"There are ways to have a gorgeous and delicious cake without breaking the bank," she says. "Flexibility and willingness to be open-minded is important."

Other things to keep in mind include coordinating with your venue. A tiny cake, for instance, could get lost in a huge, grand ballroom. There are ways to make it work, with tricks like stacking or using a larger stand to create the illusion of a larger cake.

Michelle recommends sharing all details of your day with your baker so they can incorporate your overall vision at the dessert table -- recently, Michelle has used multiple tiers with unique looks for each, different-colored cake plates and a window or frame to share flavors and dessert options.

Also consider the size of your table (a simple cake can look amazing on a smaller table) and the decor on the table (caketoppers, stands, flowers, etc.)

"I love it when they put a picture of their parents on their wedding days or something like that out," Michelle says. "But don't compete with the design of the cake. You don't need a lot, but a little addition is nice."

The background of a cake table is important, too -- just ask any wedding photographer who has cropped out "exit" signs or dealt with reflections and fingerprints on windows.

In 2017, Michelle is getting the feeling that we'll see a lot less of the rustic looks (less naked cakes, for instance, although we'll still see those beauties, too, etc). It seems like the trends are gearing toward a more sophisticated look, more of an "urban elegance" feel -- gold lace, watercolor, pops of color, brushing with gold, painting buttercream, and more unique ideas.

Spreads are very popular still -- cakes and cupcakes mixed together with a variety of flavors and even mixes of different types of cakes or pies together for guests to enjoy. A lot of brides are even considering to-go containers for guests to enjoy leftover desserts later that night or even the next day.

Traditional flavors like vanilla or chocolate are always popular and safe, Michelle says, adding that it's always fun to add another flavor through a kitchen cake or different tiers.
"Do something fun," she suggests, noting recent requests for Funfetti cake layers and a champagne-flavored cake. "Do what's you."

Michelle's favorite part of the process is watching the cakes and desserts begin to represent a happy, in-love couple and their most special day.
"Their styles show through," she says. "That's what's so fun about weddings -- you can do what's you."

You can follow Michelle and her delicious desserts here: Website Facebook Instagram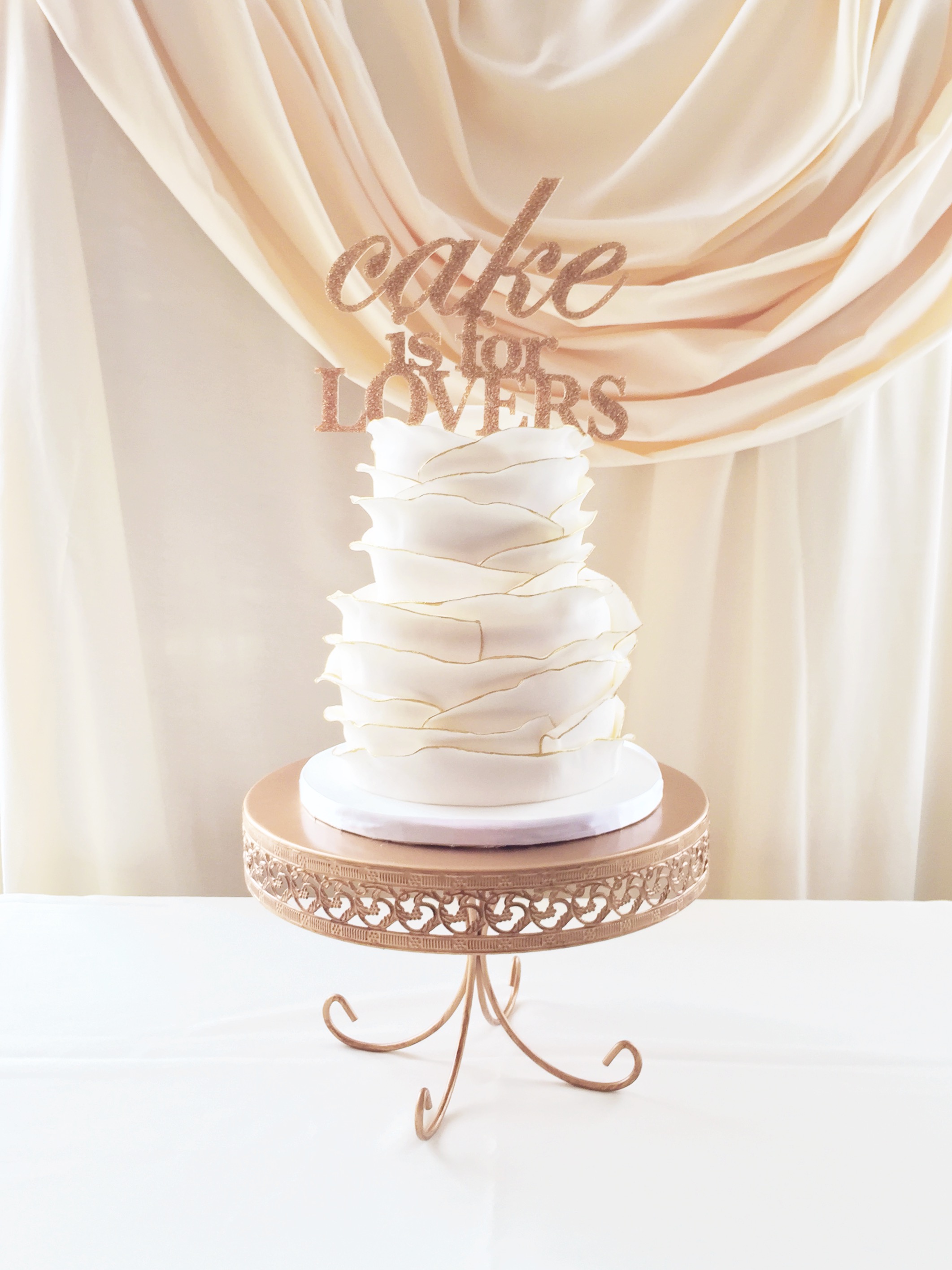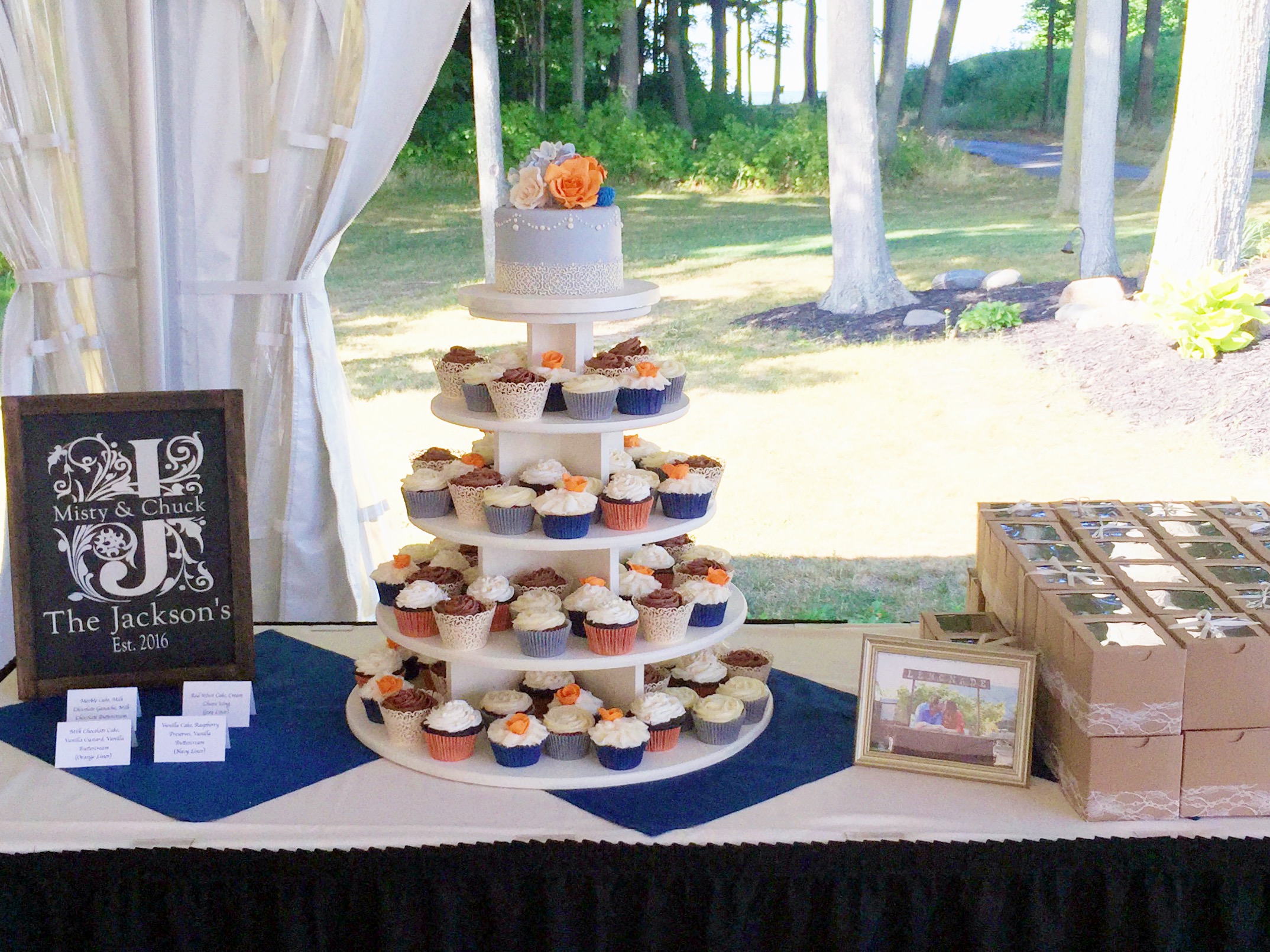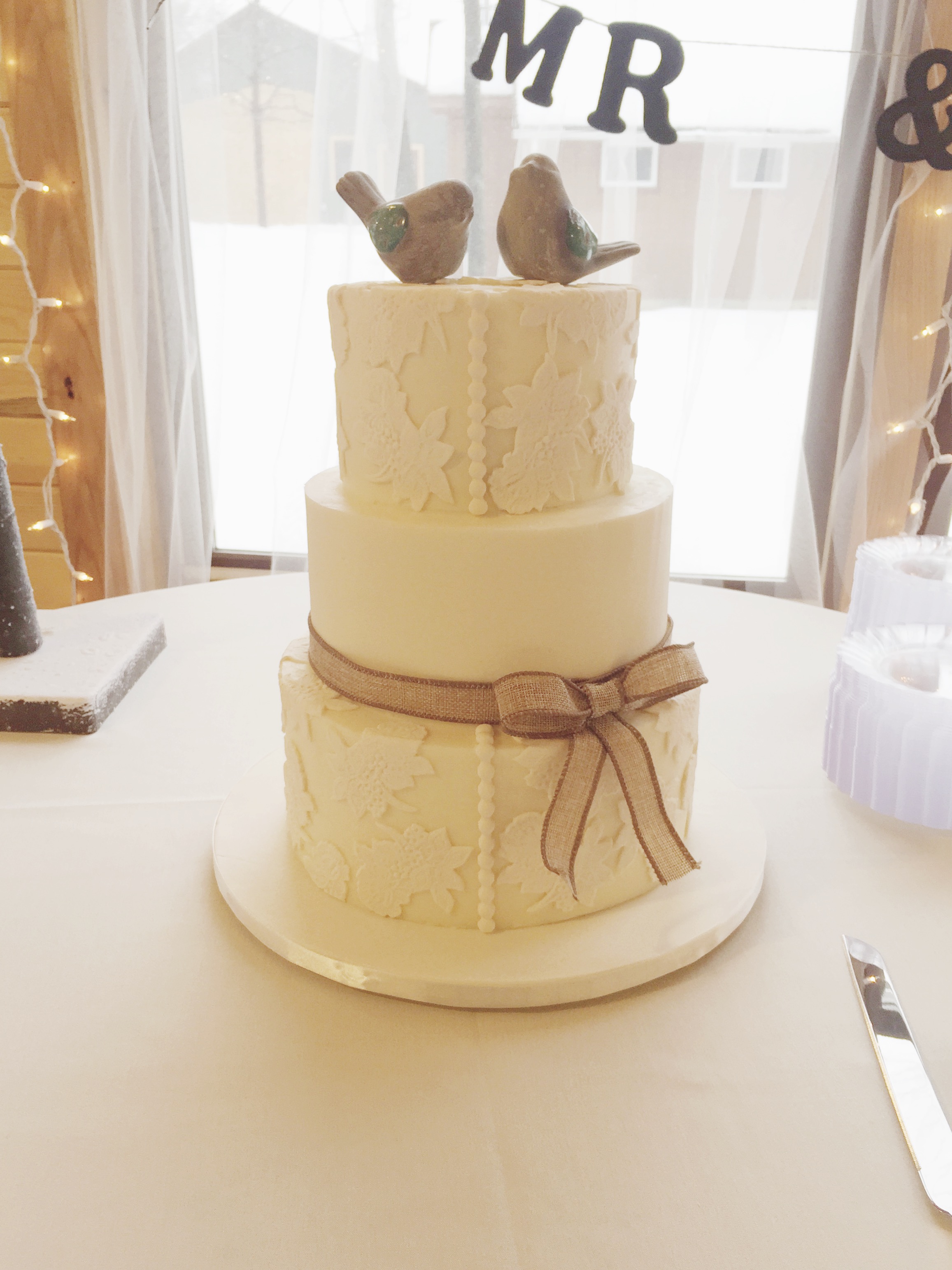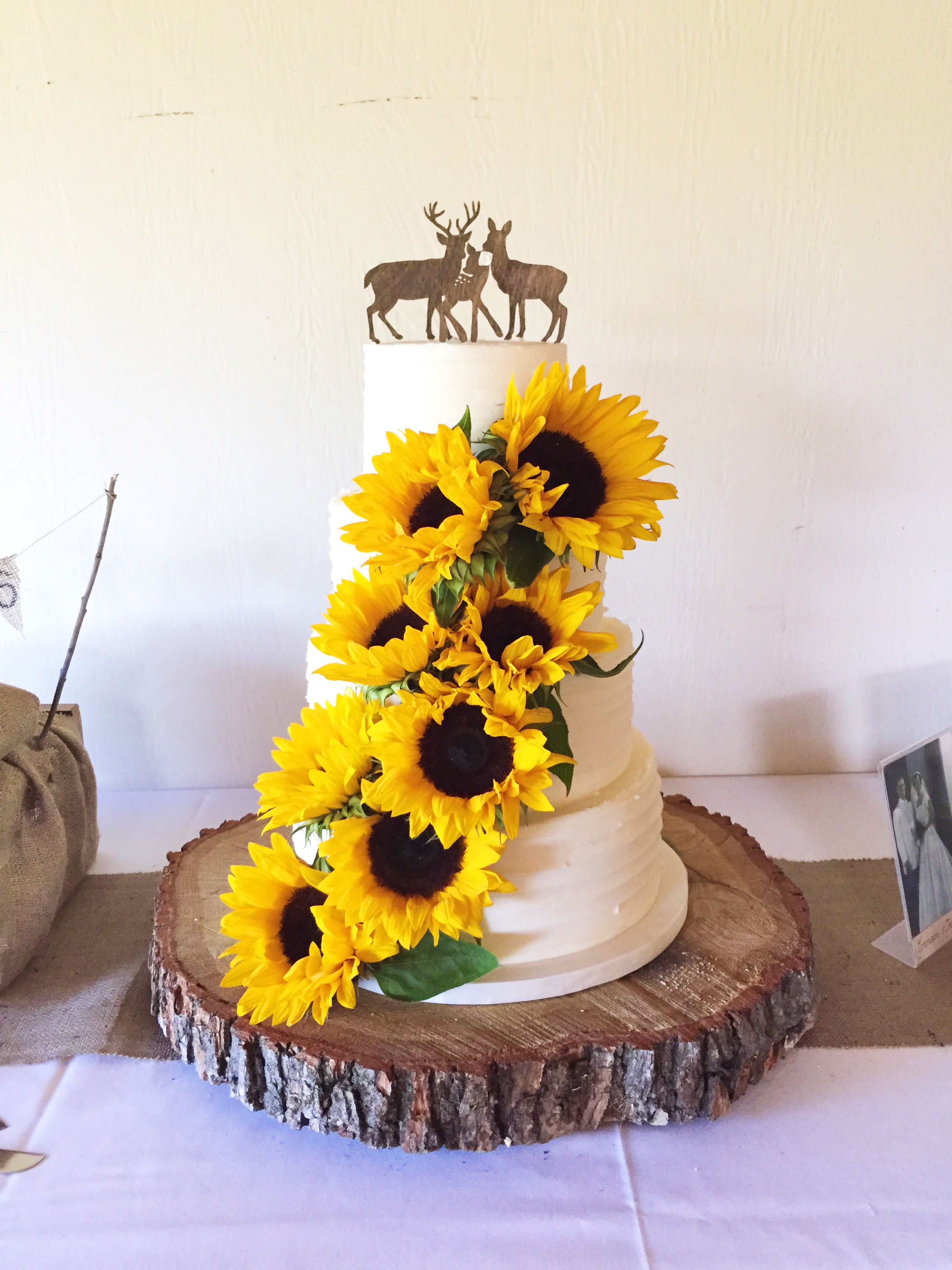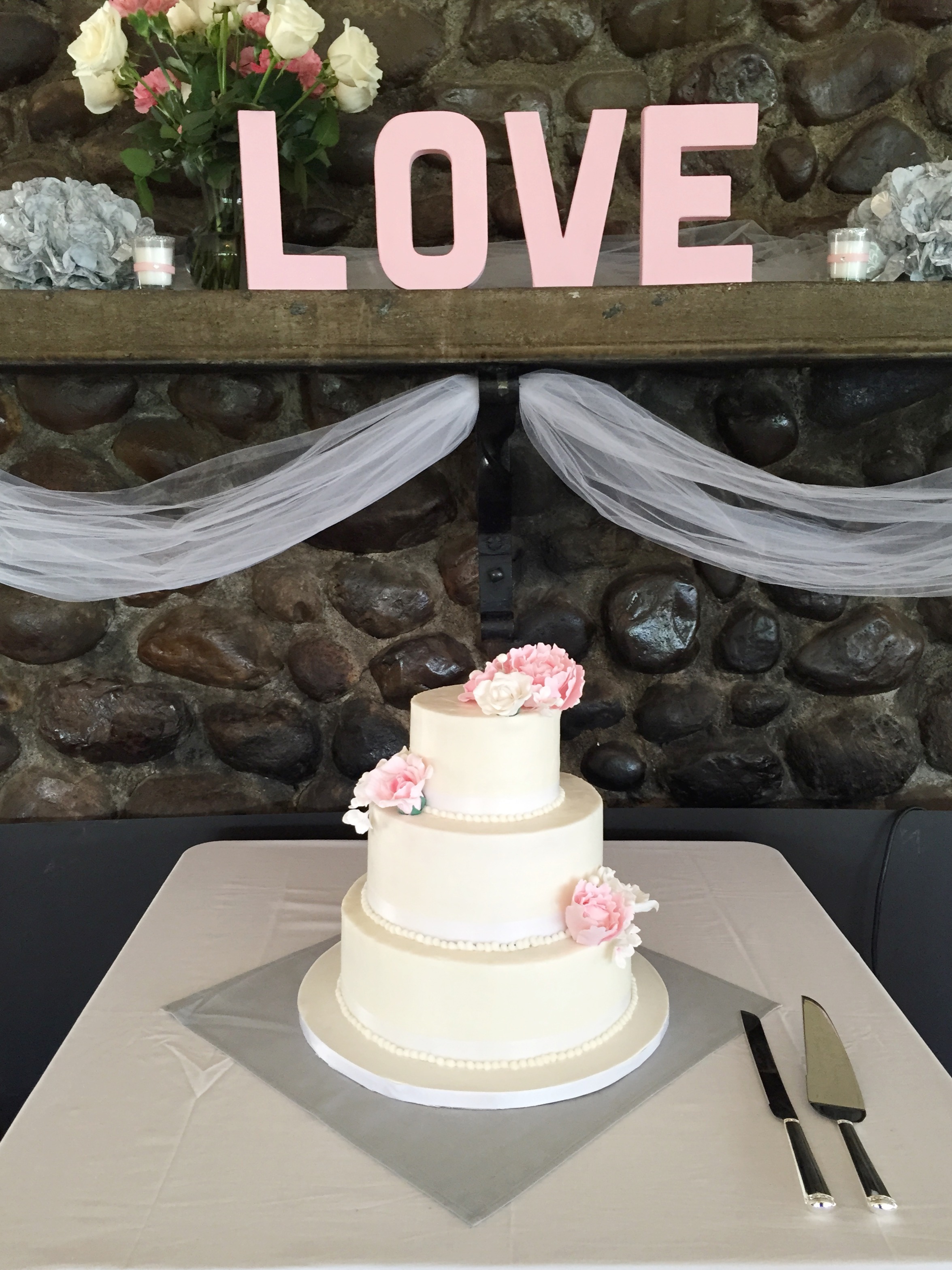 Know a great vendor in the Rochester area? Want to be our next Vendor Visions guest? E-mail wendy@wendyzookphotography.com with the subject "Vendor Visions."